Anupam Datta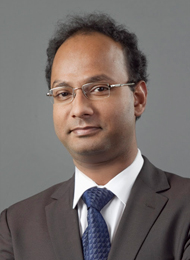 Associate Professor, CSD, ECE
Research Statement
My research goal is to develop science and technology to account for information flows in complex systems, including big data systems and cryptographic protocols.
Accountability in Big Data Systems/Machine Learning
A specific focus is on accountability in big data systems that employ machine learning. We are developing theories and tools that can be used to provide oversight of complex information processing ecosystems (including big data systems) to ensure that they respect privacy, and other desirable values in the personal data protection area, such as fairness and transparency. This includes foundations, methods, and tools for detection of violations, explanations for decisions by machine learning systems, attribution or responsibility-assignment for the violations, and correction of responsible entities to avoid future violations. The technical work is informed by and applied to significant practical privacy problems in a broad range of sectors, including Web and healthcare privacy. 
Significant recent results include the following: