Zhu Named 2023 Packard Fellow for Work With Generative AI
Monday, October 16, 2023 - by Aaron Aupperlee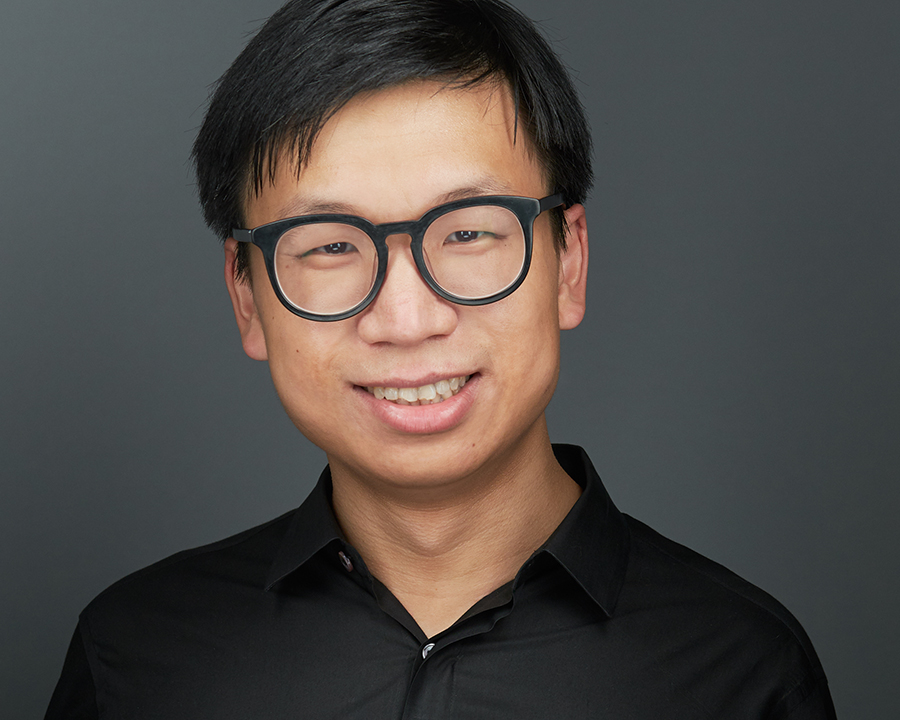 The David and Lucile Packard Foundation has named Jun-Yan Zhu, an assistant professor in the Robotics Institute at Carnegie Mellon University's School of Computer Science, a 2023 Packard Fellow for Science and Engineering.
Zhu, whose work spans computer graphics, computer vision and computational photography, is one of 20 innovative early career scientists and engineers who will each receive $875,000 over five years to pursue their research.
"From the nanoscale to the scale of the galaxies, the 2023 class of fellows are making groundbreaking discoveries, conducting critical research and leaving a lasting impact on the scientific community and our world," said Jason Burnett, chair of the Packard Foundation Board. "Their ability to strive for the impossible is a contagious source of hope for those looking to change the field of science and will serve as inspiration for the next generation of researchers."  
Zhu, who holds additional affiliated faculty appointments in the computer science and machine learning departments, leads the Generative Intelligence Lab, where students and researchers study the collaboration between human creators and generative models for visual storytelling. This human-centered, generative modeling approach empowers creators to benefit from large-scale generative models while retaining control over the creation process and receiving proper compensation. 
Zhu's co-authored work has been the foundation for innovative image-synthesis tools developed by top software companies like Adobe and NVIDIA. His early work, CycleGAN, is considered a milestone in AI art. Recently, his group created a platform for researchers and creators to share, discover and study generative models; tackled various societal implications of generative models; and developed models to bring 2D sketches to life in 3D.
Before joining CMU in 2020, Zhu was a research scientist at Adobe Research. He completed his postdoc at MIT's Computer Science and Artificial Intelligence Lab after earning his Ph.D. at the University of California, Berkeley, and his B.E. at Tsinghua University.
The Packard Fellowships marks its 35th anniversary with its 2023 class. During that time, the Packard Foundation has awarded nearly $500 million to support 695 scientists and engineers from 54 universities. 
"These extraordinary scholars join the community of Packard fellows pushing the boundaries of innovation and discovery in science and engineering to make a real difference to our world," said Richard Alley, Packard Fellowships for Science and Engineering Advisory Panel chair and 1991 Packard fellow. "We look forward to welcoming them to the Packard fellows community and supporting their efforts to collaborate, learn and create together." 
More information about Zhu, his research and the Generative Intelligence Lab is available on his website. Visit the Packard Foundation's website to learn more about the 2023 fellows.
For more information, Contact:
Aaron Aupperlee | 412-268-9068 | aaupperlee@cmu.edu