Spring 2023 Awards Roundup
Wednesday, May 31, 2023 - by Compiled by Susie Cribbs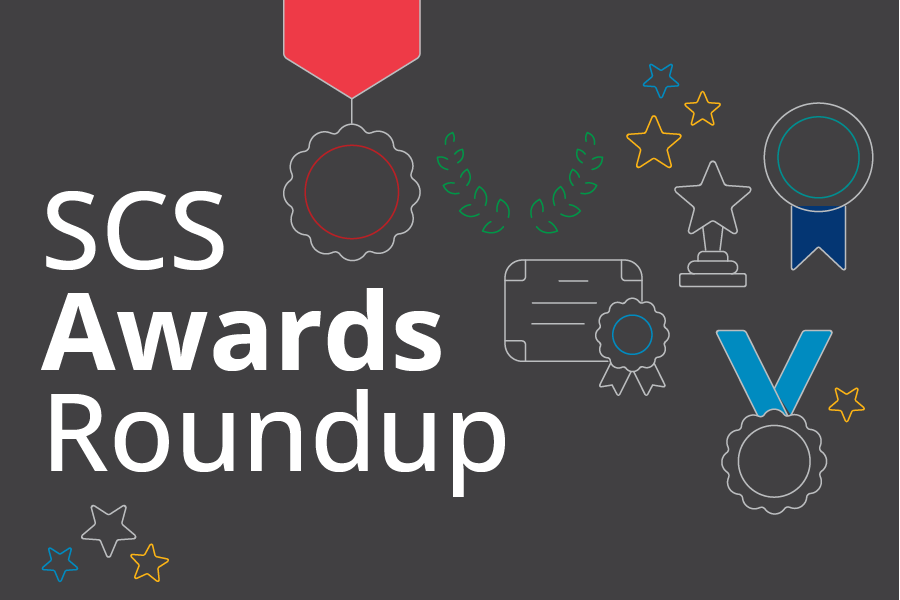 SCS faculty and students win awards, grants and recognition every day. Here's a look — neither exhaustive nor abbreviated — at who won what this semester. Keep an eye out at the end of the summer and during the fall semester for updates. Spot a glaring omission? Email the SCS News team with details.*
The Dean's Business Office also maintains a sortable archive of major faculty honors on the Faculty Awards website.
*Publication is not guaranteed and is subject to the discretion of the SCS News team.
 SCS in General
Undergraduates
Recent grad Prashanti Anderson received the 2023 SCS Alan J. Perlis Undergraduate Student Teaching Award.
Konwoo Kim, who graduated earlier this month, received the SCS Allen Newell Award for Excellence in Undergraduate Research for his paper, "Learning Shared Safety Constraints from Multitask Demonstrations."
Regent graduate Jeff Tan received the SCS Alumni Award for Undergraduate Excellence for his thesis, "Distilling Neural Fields for Real-Time Articulated Shape Reconstruction."
Rising senior Michelle Li was the first female finisher in IMC's 10-day global trading competition, "Prosperity." She was part of a CMU team that finished third overall.
Rising senior Samuel Yu was a finalist for the Computing Research Association Outstanding Undergraduate Researcher Award. Recent grad Xiang Fan was an honorable mention.
Computational Biology Department
Jian Ma, the Ray and Stephanie Lane Professor of Computational Biology, has been elected a fellow of the American Association for the Advancement of Science. Ma also received a Chan Zuckerberg Initiative Data Insights grant to develop explainable machine learning methods for single-cell regulatory genomics.
Computer Science Department
Human-Computer Interaction Institute
Language Technologies Institute
Machine Learning Department
Software and Societal Systems Department
Robotics Institute
Ph.D. student Charles Noren received a Department of Defense Science, Mathematics and Research for Transformation Scholarship.
Howie Choset, the Kavcic-Moura Professor of Computer Science, has been named 2023 Inventor of the Year by the Pittsburgh Intellectual Property Law Association.
For more information, Contact:
Aaron Aupperlee | 412-268-9068 | aaupperlee@cmu.edu