SCS Alum Named to Time Magazine's List of 100 Most Influential People
Friday, June 3, 2022 - by Full Stack Engineer - Technology for Effective and Efficient Learning (TEEL) Lab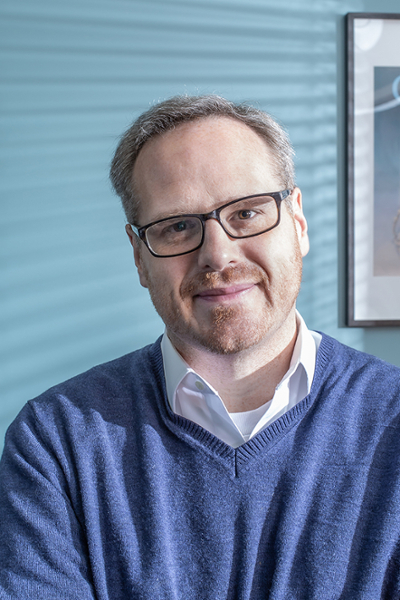 Genomics expert and School of Computer Science alumnus Michael Schatz was named to Time Magazine's 2022 list of the 100 most influential people for his work to fill in the gaps of the human genome sequence with the Telomere-to-Telomere Consortium (T2T).
Schatz, a Bloomberg Distinguished Professor at Johns Hopkins University, earned a bachelor's degree in computer science from SCS in 2000. This past March, he and the T2T team announced their completion of the human genome sequence, two decades after the Human Genome Project provided the first in-depth — but incomplete — glimpse at the makeup of human DNA. At that time, about 8% of the genome was still missing. Time Magazine recognized Adam Phillippy, Karen Miga and Evan Eichler with Schatz for their leadership on the T2T team. Their work to uncover these remaining pieces could lead to a healthier society through a deeper understanding of disease and better targeted treatments.
"I admire the T2T group's willingness to grapple with the technical demands of this project and their persistence in expanding the genome map into uncharted territory," said Jennifer Doudna, who won the 2020 Nobel Prize in chemistry and wrote the article about the team for Time. "The complete human genome sequence is an invaluable resource that may provide new insights into the origin of diseases and how we can treat them. It also offers the most complete look yet at the genetic script underlying the very nature of who we are as human beings."
Time focused on influence when selecting its list, and Schatz is listed among world leaders, athletes, artists, activists and others whose influence defined the year. Editors compiled the list from nominations submitted by their global team of writers and Time 100 alumni.
Read more on Time's website.
For more information, Contact:
Aaron Aupperlee | 412-268-9068 | aaupperlee@cmu.edu