Carnegie Mellon University's CS Academy Pilots Academic Credit by Examination Model
Free Online Curricula Surpasses 250,000 Students
Wednesday, January 25, 2023 - by Aaron Aupperlee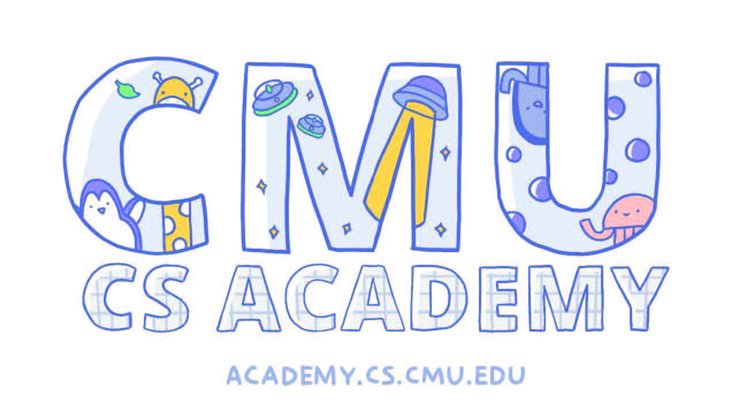 CMU CS Academy, the free, online computer science curricula designed by faculty in Carnegie Mellon University's School of Computer Science for high school and middle school classrooms, now offers the opportunity to earn academic credit by examination through its highest-level course.
Students who complete the College Programming and Computer Science course and pass an optional test may earn transcripted academic credit. The opportunity to earn college credit comes as CMU CS Academy surpasses 250,000 student users since its inception in 2018.
"We've been working toward this since before we even launched the CMU CS Academy program. When we started, our goal was always to develop a way to earn CMU credit," said Erin Bozzo, CMU CS Academy's program manager.
College Programming and Computer Science, formerly known as CS3, is CMU CS Academy's capstone course. The full-year, honors-level course in programming and computer science prepares students for college-level classes and is modeled after the SCS introductory course, Fundamentals of Programming and Computer Science (15-112). Students who complete this course and pass the final exam — supplied and graded by CMU — will earn CMU credit. This would fulfill the prerequisite for any CMU course requiring 15-112, and the student could transfer the credits to any other college where accepted.  
Bozzo anticipates 200 to 300 students will take the inaugural test this May. Only students who have completed the CMU CS Academy College Programming and Computer Science curriculum at their participating high schools are eligible to take the test.
Like all CMU CS Academy courses, the capstone course is free for schools to offer and includes free teacher training and support. The test costs $200 and is the only charge for anything in CMU CS Academy. It covers the expense for CMU to grade the exam and create the student transcript. CMU CS Academy hopes to partner with organizations that could help cover the cost of the test for students or their families who cannot afford it.
CMU CS Academy offers five SCS-developed courses. The online, graphics-based classes feature free 24/7 teacher support, ongoing professional development, auto-graded exercises, and a teacher portal filled with customization features and resources. The program allows educators to improve their own skills while focusing their attention on their students and customizing the classroom experience to each student's individual needs.
Much of what makes the CMU CS Academy unique results from its nature as a university project and the more than 20 CMU students each semester who help support teachers. David Kosbie and Mark Stehlik, both SCS teaching professors, started CMU CS Academy in 2018 with 400 students using the program. By the end of 2022, on New Year's Eve to be exact, the program logged its 250,000th student account.
"That number, 250,000, it really shows the greater impact we've been able to make, and it tells me that we're doing something that people find useful," Bozzo said. "We didn't just go out to build something to build it. There really is a need for high-quality computer science curricula, and there is also a real need for support for teachers. Our model not only provides world-class curricula but also the professional development and ongoing support needed for success in the classroom."
The program expects to continue to grow. Each year, about 2,000 teachers use CMU CS Academy to reach about 80,000 students. Students, teachers and school districts pay nothing for the courses, materials, resources or professional development offerings in an effort to bridge equity divides and maximize access to high-quality computer science education.
To keep CMU CS Academy free to all, the program currently relies on donations and is always looking for more funding and supporters. It costs CMU $500 to cover a classroom's full access to CMU CS Academy.
Learn more about CMU CS Academy on its website.
For more information, Contact:
Aaron Aupperlee | 412-268-9068 | aaupperlee@cmu.edu